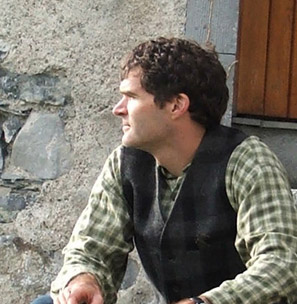 Walker Run Productions LLC is the video outlet of Adam Walker, a videographer, director of photography, and editor with over 17 yrs of  experience in filmmaking.  After a diverse career that spans environmental and agricultural science, video support services, community access television, web project management, and independent filmmaking, Adam founded Walker Run Productions in 2008.
Based in Burlington, Vermont, this efficient shop delivers compelling short stories, documentaries, and promotions with real human impact. Every client has a unique story or message and Walker Run Productions aims to deliver a custom product with finesse, while hitting a reasonable budget. By applying seasoned practices, current technology and a talented network of media makers, Adam can add real production value to elevate ideas from good to inspirational.
An avid outdoorsman, Adam has hiked and back-packed throughout the United States, parts of Europe, and South Africa with his wife and friends.  He is also equally at home in the edit suite making the final cut.